CANCELLED: Vintage Computer Festival SouthEast 8.0
Monday, 18 May 2020 14:59
Mark Little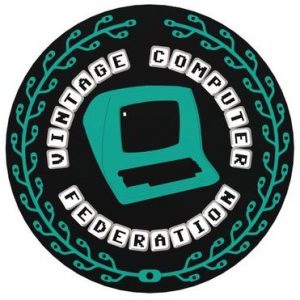 This year's show has been cancelled due to the COVID-19 pandemic.
Please keep checking back here for future dates/details about the show in 2021.
Spread the Word: Vintage Computer Festival Southeast 7.0!
Wednesday, 10 April 2019 15:12
Mark Little
The seventh iteration of the Vintage Computer Festival Southeast, commonly known as VCFSE 7.0, will be here on April 27-28, 2019. All members of The Atlanta Historical Computing Society are encouraged to spread the word far and wide, on Twitter, Facebook, Instagram, WhatsApp, Nextdoor.com, everywhere. Tell your friends, neighbors, family, schools, fellow students, co-workers, everyone. The graphic above, from the Computer Museum of America's Facebook page, is shareable across many platforms, so please feel free to use it to get the word out; just include the following URL in your promotions:
https://www.facebook.com/search/top/?q=atlanta%20historical%20computing%20society&epa=SEARCH_BOX
Also, please don't forget that we still need volunteers to cover the concessions and consignments areas.
We want this festival to be the best VCFSE ever!
Particulars:
When: Saturday, April 27, 2019 (10am to 7pm) and Sunday, April 28, 2019 (12noon to 5pm).
Where: At the new Computer Museum of America, 5000 Commerce Parkway, Roswell, GA 30076, in the rear of Roswell Town Center Mall.
Who: EVERYONE IS INVITED…computer geeks, families/children, STEM students, students, collectors, IT professionals, curious onlookers, etc.
How Much: Admission prices to both the festival and museum together is: $15/day or $22/both days for Adults 18-64, $10/day or $15/both days for Children 4-17, $40/day or $60/both days for a Family of Four, $12/day or $18/both days for Seniors 65+ and for College Students, and FREE for accompanied children 3 and under.
What: Douglas McIlroy, one of the original developers of UNIX at AT&T Labs in 1969, is set to be the keynote speaker for the event on Saturday, April 27, 2019, from 11am to 12noon. In addition, there will be over 20 working, hands-on exhibits on display spanning the history of computers from the earliest days of mainframe and mini-computers right up to the micro-computers (and, yes, gaming consoles) of the 1980s and 1990s. Also included are hands-on activities (including a supervised soldering station), a consignment area, a vendor area, and concessions for attendees. Finally, all attendees to the festival will be allowed to tour the Computer Museum of America, due to open in July of 2019.
Why: Because…you know…computers.
Five things you can do with old computer equipment
Wednesday, 31 October 2018 06:00
Eric Lyons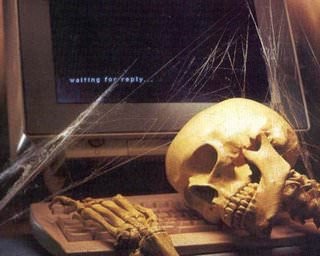 Happy Halloween all! So – you have the vintage computer equipment, which seems to stretch as far forward as a circa 2003 PC. What can you do with that equipment? Several things, a few of which are listed below:
Run older software on the machine it was designed for

WordStar – several authors including George R. R. Martin and Andy Breckman still use it today
Borland TurboPascal, Microsoft Visual Basic 6, FoxPro/Visual FoxPro are all still in use today, and that is not even mentioning the mainframe computers still almost literally powering our civilization

Repurpose it to run some self-hosted tooling

This one only applies to machines that are only 'vintage enough', like workstations produced after ~1995
A good list for ideas would be this link

Teach your juniors about the wonders of (retro) technology

This one is a bit of a 'preach to the choir' moment, but it bears repeating. Many young people today only know smartphone apps, nothing of the electronic circuits, motherboards, cartridges and DIP switches of computing past that we used to create those smartphones
Before all of our computers got super slow from all of our software bloat, they were quite snappy at times. Text-based interfaces can be faster to operate for expert users as well
How many of the vintage equipment can access non World-Wide Web internet resources? Gopher, Usenet, & BBSes may not be mainstream any more, but they sure do impress!

Play some games

If the success of http://GOG.com is anything to go by, those retro video games are still quite fun even in their golden years, though most likely, you have the original discs/cartridges/tapes rather than requiring a download from the internet

"Max out" the equipment

Take whatever RAM and upgrades that the machine could handle in its prime and apply them. Sure, your Apple ][ may not be in its prime any more, but feed it an accelerator card like a Zip Chip II and you might see up to 8 MHz out of that puppy!
For those Kaypro fans out there!
Wednesday, 02 May 2018 11:02
Earl Baugh
https://blog.hackster.io/man-writes-a-graphical-game-for-and-on-a-35-year-old-kaypro-2-84-9ec06fbfe93d
A new game recently ported to the Kaypro!  Gets a whole 3 FPS!