Meeting Called to Order at 2:30pm
Today's meeting was located at Christ the Lord Lutheran Church in Lawrenceville, GA.
Present:
Brad Arnold
Mike Blake (new member)
Ben Bolgla
Michele Bolgla
Ben Bradley
Flash Corliss
Ed Fair
Steve Garrison
Nolan Gilmore
David Greelish
Jon Guidry (AHCS Vice-President)*
Alan Hightower (AHCS Treasurer)*
David Kuder
Mark Little (AHCS Secretary)
Sam Lysinger
Nick Mizgala
Kyle Owens
John Pace
Jennifer Pierce
*Meeting moderators
Old Business:
In Earl Baugh's absence, updates for Vintage Computer Festival Southeast 7.0 plans were provided by Jon Guidry and Alan Hightower, with remote info from Earl:
Table registration is $20 per 8′ table, and all exhibits need to be submitted to the VCFed website (click here to submit immediately) by April 1.
The speaker area will be held in the rotunda area this year.
One speaker apparently confirmed so far: Douglas McIlroy, one of the original developers of UNIX at AT&T Labs in 1969.
The 50th Anniversary of UNIX will be represented by exhibits from Alan Hightower, Kyle Owen, and Earl Baugh.
The 40th Anniversary of the Texas Instruments Home Computer (TI-99/4) will be represented by exhibits from Jon Guidry (with a stock TI-99/4a running the recent home brew port of Dragon's Lair by Mike Brent), Alan Rateliff, Mark Little, and John Pace.
The 40th Anniversary of the Atari 8-Bit Computers (Atari 400 and Atari 800) will be represented by exhibits from Brad Arnold and Randy Kindig (who will exhibit his midi-maze).
Flash Corliss is completing assembling the kits for the soldering tables (battery computer).
AHCS members are encouraged to reach out on social media to try and secure any other possible speakers.
Admission will be $15 per day, or $22 for both days. Discussion was held debating the effect the higher admission price will have on attendance.
Volunteers are needed for people to work the concession both days. Alan Hightower committed to organizing the concession/consignment area, and Jon Guidry said he will post a sign-up for concession volunteers on groups.io.
Discussion was held about the t-shirt designs and colors. Michelle Bolgla assured the meeting that a final decision on the design from Earl and the colors from the group.io poll could afford to be tabled until the April meeting without affecting the production window.
Upcoming shows:
No upcoming shows were discussed.
New Business:
There was no new business discussed.
Presentation:
There was no presentation scheduled for this month.
Announcements:
Because Christ the King Lutheran Church will be unavailable as a venue for the April 13 meeting, the meeting date was moved ahead one week to April 6.
Member Projects and Show and Tell Photos: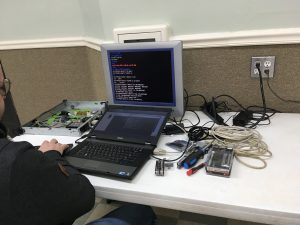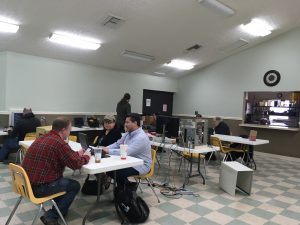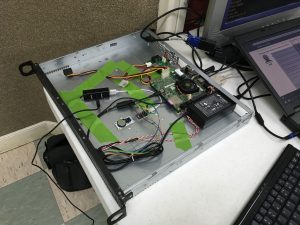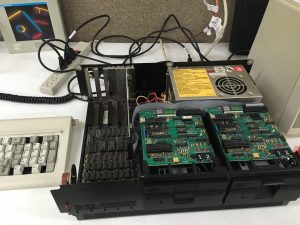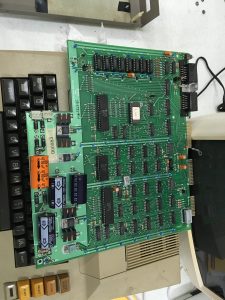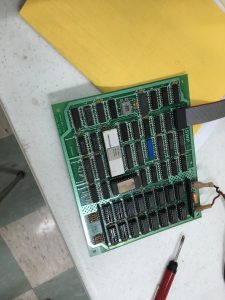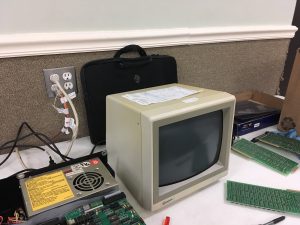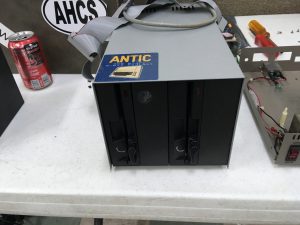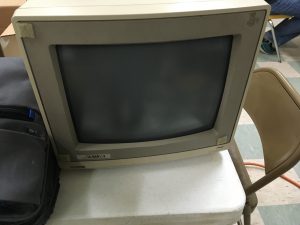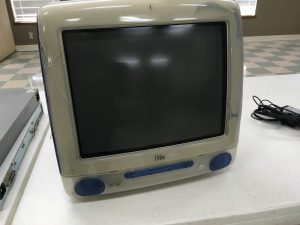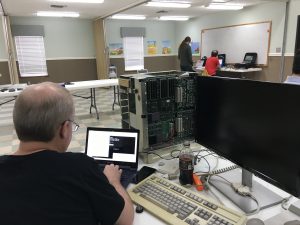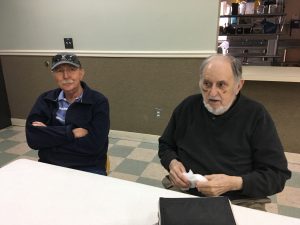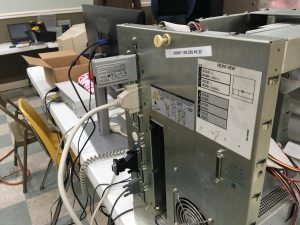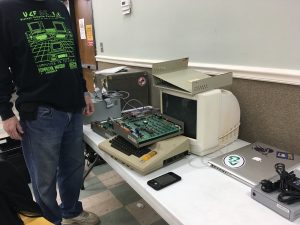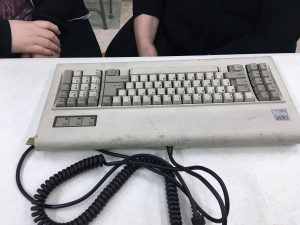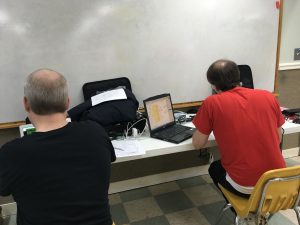 Meeting adjourned at 3:00pm