AHCS Virtual Social Every Saturday at 2:00pm!
Monday, 18 May 2020 15:55
Mark Little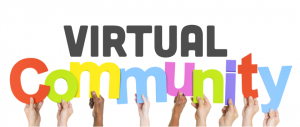 Stop by our AHCS Virtual Social every Saturday at 2:00 PM EST!
Show off your latest vintage projects and acquisitions every Saturday at 2:00pm at our weekly AHCS Virtual Social.  Share your "back in the day" stories. Or, if you are particularly passionate about a certain machine or piece of software, ask an AHCS member about presenting a 15-minute presentation at a future Social to talk about it.  Everyone who attends the Social is also encouraged to ask anyone online for help with their current or future projects.
The official and verbose Zoom invite will be posted every week on our groups.io page here; just keep checking Eric Lyons' messages on that page to see the invite code and passcode that will allow you to log into the next Social. And if you're not already following the AHCS groups.io page, sign up (it's free!) to make sure that you never miss any news about the Atlanta Historical Computing Society or about our weekly Virtual Socials!