November'18 meeting this Saturday!
Monday, 05 November 2018 16:42
Alan Hightower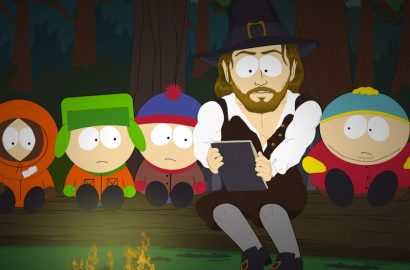 It's that time of year again… gobble, gobble!  While there will be no free Punch n' Pie at this November meeting – I know, more people will come if you say there will be free Punch n' Pie – there will be plenty at the December Holiday Party next month.  But never fear… there will be plenty of festivities at this Saturday's meeting on November 10th.  Check out the calendar links for information about the meeting location and times and the North Atlanta HamJam 2018 happening in the morning.
I'm sure there will be many treasures hauled in from both the morning's HamJam and last weekend's Stone Mountain HamFest.   I (Alan) will be giving an overview presentation on this website's Word Press system and how to use it.  Hopefully we can get more folks contributing content to the site.  And there will be the usual free pile, socializing, and David's insane project of the month.
Looking forward to seeing everyone there!
VCF Pacific Northwest 1.0
Tuesday, 13 February 2018 20:06
Alan Hightower
Kyle and I just returned from the Vintage Computing Festival – Pacific Northwest after also spending the better part of a week hanging out with a gaggle of PDP-8 and general DEC enthusiasts in the Portland area.  It was a great time and a fabulous show.  I look forward to returning next year.  Here are some photos of the event, the Living Computer Museum where it was hosted (including some behind the scenes) and some travel pics of the Seattle area.
VCF-PNW Show:
Moving meeting locations for Feb -> April
Tuesday, 30 January 2018 23:32
Alan Hightower
Due to on-going construction at the Computer Museum of America, we are returning to our old meeting location for the months of February through at least April.  It will be at Christ the Lord Lutheran Church in Lawrenceville, GA.  More information can be found on our events calendar.  The address is : 1001 Duluth Hwy, Lawrenceville, GA 30043
We meet in the side building, to the left of the main entrance, if you're facing the front.
Weather update – December meeting cancelled!
Friday, 08 December 2017 12:30
Alan Hightower
Even in my area in west Cobb, the forecast does not indicate it will stop snowing until 6am tomorrow morning.  I'm sure there are those of you who live in areas with much higher impact from what most Northerners would call a 'light dusting' that will have a worse situation than I tomorrow morning.  Remember it's not the people who know how to drive on wet/icy roads, it's those who do not.  Better safe than sorry so let's cancel the December meeting tomorrow.
Be safe, drive save, watch out for those who don't, and have a fantastic Christmas, Hanukkah, Kwanzaa, New Year, or vintage computing anniversary you are nerdy enough to know!  And remember, Baby Jesus' first computer was definitely a Tandy.
Thanks,
Alan Hightower
Web site migrated
Tuesday, 14 November 2017 10:33
Alan Hightower
Our domain host migration is complete, however there are still some features of the old site that are not yet working – such as Google+ and Facebook comments.  We are working toward resolving those by next weekend.  Stay tuned for updates.
Also our monthly Meeting for December is at the normally scheduled time of Saturday Dec 9th from 1pm to 5pm.  It is our Holiday meeting which means two things, bring a pot-luck dish and your favorite retro-gaming systems for all to play.  There will also be an orientation session on the new web-site and an active attempt at recruitment to get more club members sharing vintage computing content here.  See you there!